Bildergalerie
Unterstützung allgemein
Nutzerforum
Gehen Sie auf Campbell Scientific Forum, um eine Frage an andere Nutzer von Campbell-Geräte auf der ganzen Welt zu stellen
Fragen Sie einen Experten
Haben Sie eine Frage? Füllen Sie das Formular aus und wir geben es an unsere Experten weiter.
Anrufen
Unsere Techniker beantworten Ihre Fragen gern. Die Telefonnummer ist:
Videos und Tutorials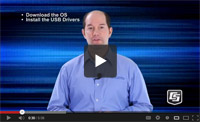 Updating the EC100 Operating System
- 5:00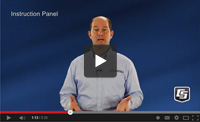 CRBasic Help System
- 3:33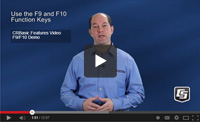 Common CRBasic Errors and How to Fix Them
- 12:07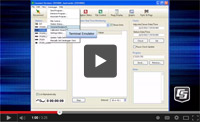 SDI-12 Watch or Sniffer Mode
- 3:25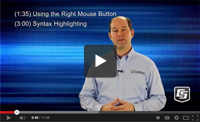 Downloads
Execution of this download installs the CR1000 Operating System and Compiler on your computer. It also updates the CR1000 support files for the CRBasic Editor.
Note: This OS has crossed the 2 Meg CR1000 size limit for remote download. The OS must be downloaded to the 2 Meg CR1000 via direct connect with the Device Configuration Utility. All OS download methods are supported by the 4 Meg CR1000.
Liste der Änderungen
A software utility used to download operating systems and set up Campbell Scientific hardware. Also will update PakBus Graph and the Network Planner if they have been installed previously by another Campbell Scientific software package.
Liste der Änderungen
Häufige Fragen an uns
Yes. A CURS100 is used to convert a current signal (e.g. 4 to 20 mA) output by a sensor to a voltage that can be measured by the CR1000. The...

read more

CR1000 Dimensions with CFM100 or NL115 attached: 9.9" x 4.0" x 2.8" 25.2 x 10.2 x 7.1 cm >> this information should also be added to the ecatalog CR1000, CFM100 and NL115...

read more

Yes. The NL115 allows the CR1000 to communicate over a local network or a dedicated Internet connection via TCP/IP.

Short Cut for Windows is a free program generator for Campbell Scientific dataloggers including the CR1000. More information can be found at http://www.campbellsci.com/scwin

Sending a serial string out one of the CR1000 COM ports will require at least two instructions. Generally, the SerialOpen instruction is used to set up the communication port, such...

read more

It depends on what you mean by wireless. Using telecommunications peripherals, the CR1000 can communicate with remote computers. Examples of "wireless" telecommunication options include: cellular telephone, licensed and spread spectrum...

read more

Yes. The CR1000 is fully programmable to output alarms. The CR1000 can initiate telecommunications such as sending an email or text message, providing audible voice synthesized information, or by calling...

read more

This issue occurs only with the D600 laptop and is solved by updating the D600's Ethernet driver from the Dell website. This problem would also affect the CR3000 and CR800...

read more

The CR1000 can measure analog voltages in the +/- 5 Vdc range. A voltage divider such as the VDIV2.1 is required to reduce 10 Vdc to an acceptable range. See...

read more

The CR1000 stores data in a binary format (1s and 0s) which is very compact. Campbell Scientific software, such as LoggerNet, collects the data in a this binary format and...

read more

The CR1000 can handle strings as a specific data type. It has built-in serial communications capabilities on the 1) four control port pairs COM1 (C1 Tx / C2 Rx) through...

read more

The CRBasic help contains example program code for all instructions in the datalogger. Look for the Example link at the top of each instruction topic. Additionally, the CRBasic instruction list...

read more

Yes. We have created a software application, Transformer, to help you migrate your CR10X program files to CR1000 program files. Transformer is available within LoggerNet 3.0. From the Windows Start...

read more
Lesen Sie mehr
Gewichte und Abmessungen der Pakete
Single Box Shipping Weight:
9.0 lb
4.1 kg

Single Box Shipping Dimensions:
12" x 12" x 8"
30.5 x 30.5 x 20.3 cm